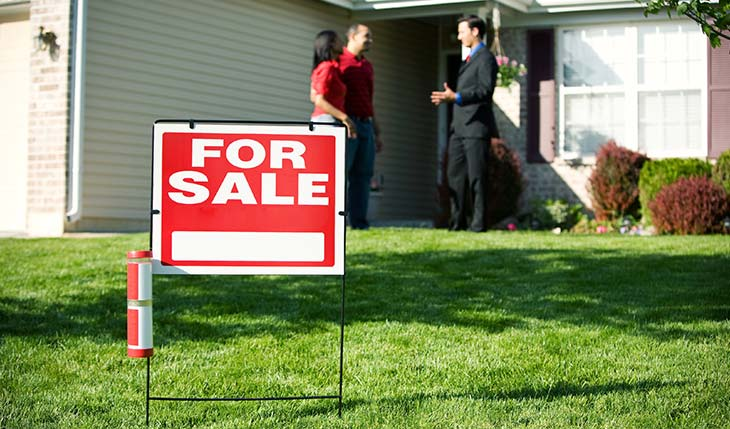 Question 1. Is this the right time to buy a home?
Answer: Markets are always changing, but there's always a benefit in investing in a home. The truth is that most homes will gain value over time. Buying a home in Illinois right now is a good idea because of population growth and development growth. Talking with an experienced real estate agent can provide you with the right information to make a decision.
Question 2. Am I ready for such a big commitment?
Answer: Purchasing a home is a long-term commitment, but a little number crunching and planning can go a long way. Make sure you're ready to embark on the exciting journey of home ownership. All it takes is a little understanding of your personal circumstances, finances, and expectations. Consider if you meet these requirements:
Good credit
A history of paying bills on time
Little to no debt
A stable monthly income to afford a mortgage
You're almost done paying off a leased car or furniture
Question 3. How do I know what house is right for me?
Answer: Doing walkthroughs can be quite stressful and one can easily lose track of the many beautiful homes one sees. Keep track of all the houses you see by taking photos or keeping a notebook. As a first-time homebuyer, you want to get an idea of what kind of house you're looking for before you go house hunting. Think about your lifestyle, your family size (or future family) and consider the type of neighborhood you want to live in, how far or close you'll be located to certain amenities, and so on. Also, consult with your real estate agency; they can give you price listings on other homes in the area so you can get an idea of price ranges before you look at homes outside of your budget.
Question 4. What are the most important aspects to consider about a community?
Answer: Everybody is different. Some people want peace and quiet while others look for a neighborhood with nearby amenities. You want to think about how you picture your ideal community and the needs of you and your family. Generally, you want to do some research on local schools and their ranking in the city or the surrounding community. Also, visit local places such as the library and talk to people to get a sense of who lives there. Consider whether you have public parks nearby, access to major roads, and entertainment.
Question 5. Should I buy a new or old house?
Answer: There are pros and cons to both sides of this argument. Ultimately, the decision will depend on what you want, your budget, and other factors.
Here are some pros to new homes:
You can initially customize the home to your preferences or needs.
It will have modern amenities and features.
You will not have to do any maintenance right away.
The pros of older homes:
Older homes sometimes cost less.
Previously built homes tend to have a larger backyard and more space in-between neighbors.
They have a history and character that newer homes might not have.
You can remodel or update it with modern appliances.
Question 6. What are my taxes going to be like?
Answer: The property taxes in the area should be available in last years listings. Ask your real estate agent to provide you with this information.
Question 7. Do I need to get homeowners insurance?
Answer: Getting homeowners insurance is a requirement, in most cases, before you can close on a home loan. You will have to bring proof of insurance this to the closing meeting. This is where a good real estate agent can provide you with pertinent information.
Question 8. How much of my income should my mortgage be?
Answer: According to the Mortgage Reform and Anti-Predatory Lending Act, any lending entity cannot underwrite a loan unless they assess you can repay it. They assess your credit, job history, and debt. By law, lenders can't approve mortgages that would take up more than 35% of your monthly income. Most lenders will even go below that and cap it at 28%.
Question 9. What is a home inspection and how do I prepare for it?
Answer: In most cases, an inspector is required to come to your house and ensure that your home is up to par with all the safety requirements and regulations. They have a lot of ground to cover as they must make a complete assessment of the whole house. Mostly, they are concerned with any potential safety issues. A typical home inspection will be done in a day.
Question 10. What other tips should I know before buying a home?
Answer: Consider the geographical location. You might look into whether the home is in an area that is susceptible to natural disasters, floods, etc. Knowing this can be important when it comes to purchasing insurance. If buying an old home, consider whether you would want to do remodels in the future. You might have to consider zoning laws and other regulations.
Contact the PadScouts Home Sales Team Today
For any other questions about how we can help you buy the home of your dreams, call us today at 630-362-1937