Real Estate is Our Passion. Service is Our Priority.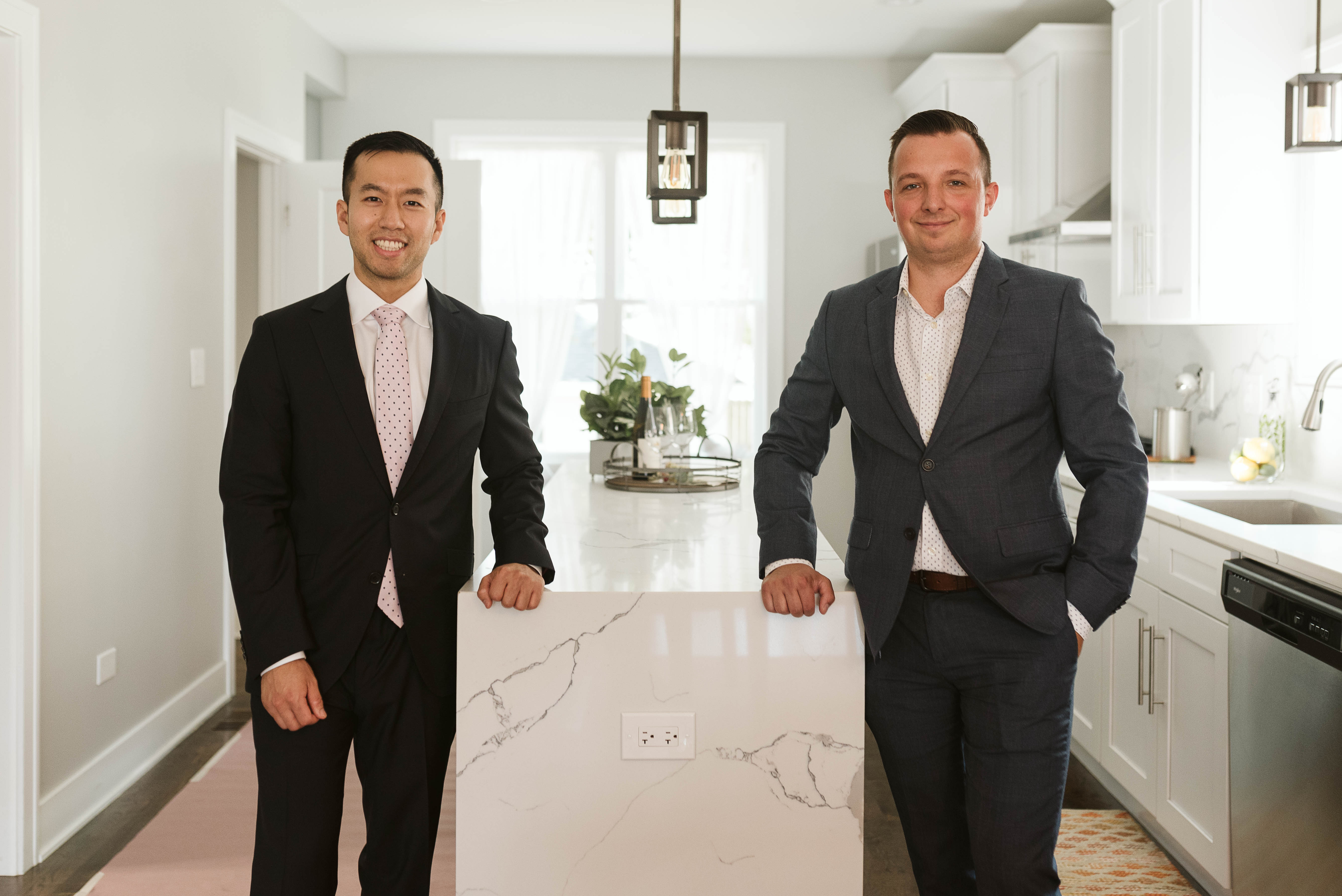 Dan Walus & Alex Bok were were born and raised in the Illinois area throughout their entire lives. Although coming up in different backgrounds both have had a passion to get into an industry where they could truly help others and make an impact in their lives. Both have the natural gift of being able to sell in a win-win manner and truly love their work. Both bring their unique skills to the team to ensure that each individual's needs are met 110% so that we can build a long term relationship with each client and become more than just a realtor.
Present day Alex & Dan have been in the Real Estate business for over 10+ years combined and have facilitated 30+ million dollars of real estate transactions for individuals and families. Real estate is truly our passion and upon consultation you will be able to tell that we truly love what we do. When not working in real estate Dan enjoys spending time with his wife Paulina and his two children Sebastian & Penelope. Alex enjoys spending time with friends and his hobbies include playing tennis and cooking. Both are avid Chicago sports fans and can be seen at many sporting events throughout the year!
There are 5 things you will always find with working with us
1. We will always put your needs first
- It is our job to lead the Real Estate process and provide you all the tools you need.
2. Communication 24/7
- Everything throughout this process is in YOUR control. We will update you daily with updates and key decisions that need to be made
3. 100% No Pressure and No Hassle
- I will never force you to make a decision that you are not comfortable with. Real estate is an emotional process that must be backed with evidence.
4. Buyers: Purchase the best property at the best price
- It is important to us that we provide insightful information, pre-screen properties, and only show you the best options for you. When you choose us as your agent you get our full effort and top notch negotiation skills. Our promise to you is concierge service and amazing results.
5. Sellers: Sell your best property at the best price
- We go beyond listing your home on websites like Zillow, Redfin etc. We are putting our own money marketing efforts, high definition pictures, and Mega Open Houses. A Real Estate agent is a Full Time Marketer especially in this day and age. We have a knack for selling "unsellable" properties with digital marketing that a traditional agent will not have.